Home
/
News
/ Tourism recovery drives 3.8% growth in Caymans' economy for the first quarter of 2022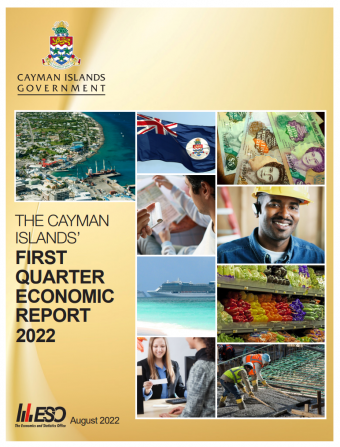 Tourism recovery drives 3.8% growth in Caymans' economy for the first quarter of 2022
Economic activity in the Cayman Islands, as measured by the gross domestic product (GDP) in real terms, is estimated to have increased by 3.8% in the first three months of 2022.
Indicators suggest that the growth in economic activity was broad-based and largely driven by growth in tourism and transport-related sectors. The hotels and restaurants sector had an estimated growth of 27.8 percent, while transport and communication expanded by an estimated 14.3 percent. The 'other services' sector also showed a notable expansion of 9.1 percent. The financing and insurance services sector, which remains the largest contributor to GDP, grew by an estimated 2.5% for the quarter.
Despite rising price pressures, robust demand both locally and internationally continues to spur economic activities in the Islands.
The central government recorded an overall surplus of CI$215.9 million in the first three months of the year. This resulted from revenue of $446.9 million and expenditure of $231.0 million.
The central government's outstanding debt fell anew and settled at $218.0 million as at March 2022, lower than the $243.9 million recorded as at March 2021.
For more information on the "The Cayman Islands' First Quarter Economic Report 2022," please visit www.eso.ky.