Home
/
News
/ Preliminary 2021 Census Report Published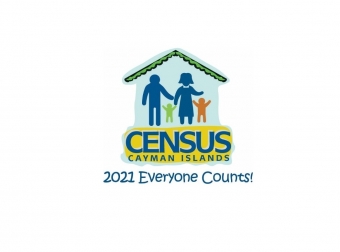 Preliminary 2021 Census Report Published
The preliminary report of the 2021 Census has been published, giving details of the survey conducted from 10 October to 31 December 2021, with an additional three weeks in January 2022.
According to the preliminary report, the total population of the country in 2021 stood at 69,656, comprising 69,350 persons living in households and 306 persons living in institutions (including prisons, dormitories, retirement homes, etc.).
The overall response rate to the Census was estimated at 96.8 percent, with a non-response rate of 3.2 per cent which amounted to 958 households or approximately 2,300 individuals.
The non-institutional population in 2021 (69,350) grew by 26.0 percent over the 2010 Census count (55,036). Caymanians made up 52.9 percent of the population, while non-Caymanians counted at 45.9 percent. The remaining 1.2 percent of those surveyed did not indicate their nationality.
The majority of the non-institutional population lived in George Town (49.6%), followed by West Bay (21.5%), Bodden Town (20.6%), the Sister Islands (3.1%), North Side (2.7%) and East End (2.5%). Compared to the 2010 population, Bodden Town recorded the highest growth rate at 35.3 percent and the other districts recorded double-digit population growth except for the Sister Islands, which saw a population decline.
The total employed population was registered at 44,635 with Caymanians accounting for 19,444 (43.6% of total employment), while non-Caymanians were counted at 25,097 (or 56.2% of the total).
Meanwhile, the unemployed reached 2,676 or 5.7 percent of the labour force. Unemployed Caymanians were counted at 1,795, while unemployed non-Caymanians was counted at 873, resulting in unemployment rates of 8.5 per cent and 3.4 percent, respectively.
The number of households in the Cayman Islands increased to 29,502 from 22,760 in the 2010 Census, while the average household size remained relatively stable at 2.4 persons in 2021.
For more information on The Cayman Islands' Preliminary 2021 Census of Population and Housing Report, please visit www.eso.ky