Home
/
News
/ Merchandise Imports rebound in 2021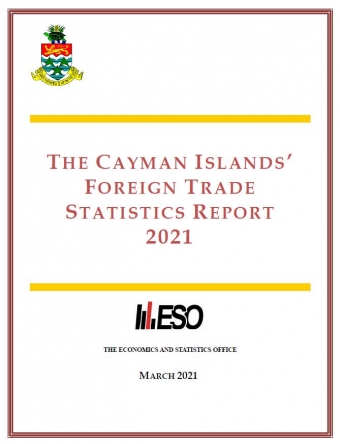 Merchandise Imports rebound in 2021
The total value of the Islands' importation of goods stood at $1,281.9 million, recording an increase of 15.0 percent for 2021. This growth resulted from increases in both non-petroleum as well as petroleum-related imports.
Non-petroleum imports amounted to $1,153.0 million, an increase of 12.4 percent. The increase occurred in most categories of imports, especially machinery and transport equipment such as road vehicles, general industrial machinery and equipment and electrical machinery and equipment. Miscellaneous manufactured articles grew by 17.1 percent with increases in imports of articles of apparel, photographic apparatus, equipment and supplies and optical goods, as well as furniture and parts. Also, recording growth was imports of manufactured goods classified chiefly by materials such as manufactures of metals, cork and wood manufactures and iron and steel. Imports of chemicals grew by 27.4 percent for the year, reflecting increased medicinal and pharmaceutical products, plastics in non-primary form, and the larger importation of essential oils. Imports of food and live animals and beverages and tobacco grew by 3.5 percent and 16.5 percent, respectively, with the larger imports of food comprised of meat and vegetables and fruit, whilst the larger imports of beverages included both alcoholic and non-alcoholic beverages.
Petroleum and petroleum-related imports recorded a significant growth of 44.0 percent to reach $128.9 million. This increase was driven by higher average prices of all major categories of fuel imported in 2021.
More information on the "The Cayman Islands' Annual Foreign Trade Statistics Report 2021," are available at www.eso.ky