Home
/
News
/ Merchandise Imports Expanded in 2016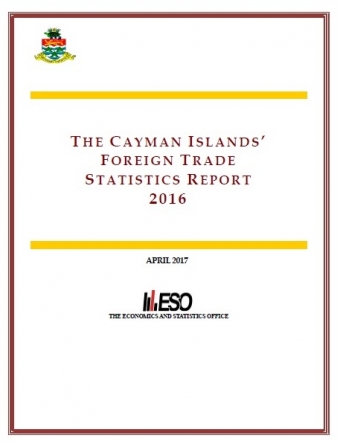 Merchandise Imports Expanded in 2016
In 2016, the total value of goods imported into the Cayman Islands grew by 2.8 percent to reach CI$854.2 million, compared to CI$830.9 million recorded in 2015.
The growth in the value of imports was largely driven by non-petroleum imports, which rose in value by 5.1 percent to total CI$768.8 million. In particular, the importation of machinery and transport equipment went up by 16.5 percent to CI$171.5 million due to higher values of construction and mining machinery, office machines and automatic data equipment and road vehicles.
The total value of imported petroleum products continued its downward trend, falling by 14.3 percent to CI$85.4 million. This reflects the fall in oil prices in the international market as well as in the quantity of imported petroleum products.
More information on the "The Cayman Islands' Foreign Trade Statistics Report 2016," are available at www.eso.ky.