Home
/
News
/ GDP Growth in First Nine Months of 2019 Estimated at 3.4%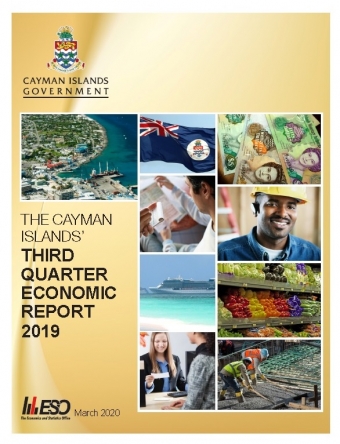 GDP Growth in First Nine Months of 2019 Estimated at 3.4%
Economic indicators supported robust economic growth in the first nine months of 2019. Economic activity in the Cayman Islands as measured by the gross domestic product (GDP) in real terms is estimated to have grown by 3.4% in the review period.
The strong economic performance was contributed by all major sectors with the highest growth rates indicated for hotels and restaurants (6.2%), wholesale and retail trade (5.9%), construction (5.7%) and electricity and water supply (5.3%).
Robust growth in tourist arrivals led the increase in economic activities for the first nine months of 2019. Stay over tourist arrivals increased by 10.3%.
Other economic sectors with strong performances include financing and insurance services sector 2.2%, real estate 4.0%, and transport storage and communication 3.4%.
The central government's outstanding debt fell anew and settled at $404.6 million as at September 2019, lower than the $428.9 million recorded as at September 2018.
For more information on the "The Cayman Islands' Third Quarter Economic Report 2019," please visit www.eso.ky.