Home
/
News
/ Cayman grew even stronger in 2018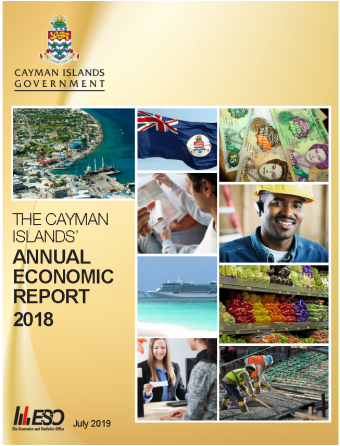 Cayman grew even stronger in 2018
Driven by solid performances in construction, tourism and financial services, the Cayman Islands' economy recorded strong growth in 2018, with the estimated Gross Domestic Product (GDP) rising by 3.3 percent. This was the highlight of The Cayman Islands' Annual Economic Report 2018 released by the Economics and Statistics Office.
The 2018 GDP growth represents the highest growth rate since 2007 and occurred amidst increased demand for the Islands' key services, particularly, from the US where growth strengthened to 2.9 percent relative to 2.2 percent in 2017.
The Islands' economic growth in 2018 was broad-based as all sectors expanded. The construction sector had the highest estimated growth of 8.3 percent due to a number of private and public sector projects. The other top four industries with the highest estimated growth rates were hotels and restaurants (5.1%); wholesale and retail (6.9%); business activities mainly legal and accounting services (4.4%); and producers of government services (4.0%)
The central government recorded its highest overall fiscal surplus on record of $138.1 million, as an increase in total revenue (by $82.1 million) outweighed the increase in total expenditure (by $74.2 million).
The strong fiscal position allowed the government to reduce its outstanding debt from $449.1 million as at end 2017 to $418.7 million as at end 2018.
For more information on the "The Cayman Islands' Annual Economic Report 2018," please visit www.eso.ky.