Home
/
News
/ A New Consumer Price Index Basket is Completed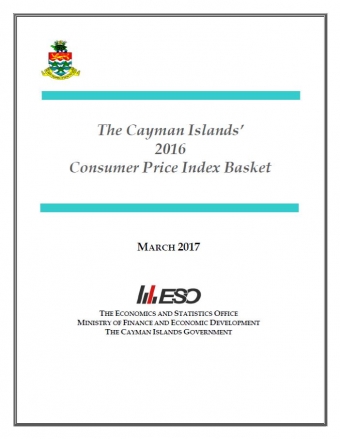 A New Consumer Price Index Basket is Completed
The task of compiling a new Consumer Price Index (CPI) "basket" was recently completed. The basket consists of goods and services that are monitored regularly to measure the general consumer price level and inflation rate in the Cayman Islands. The basket was compiled through a very thorough data collection process starting with the Household Budget Survey 2015, a follow-up survey of providers in the third and fourth quarters of 2016, and a validation process from July 2016 to March 2017.
The new basket is presented in the report "Cayman Islands' 2016 Consumer Price Index Basket Report," released by the Economics and Statistics Office.
The 2016 CPI basket is expected to result in more accurate CPI inflation statistics, as it replaces the 2008 CPI basket currently in use beginning in the third quarter of 2017.
CPI statistics are commonly used in the review of pensions, electricity rates and cost of living adjustments (COLA).